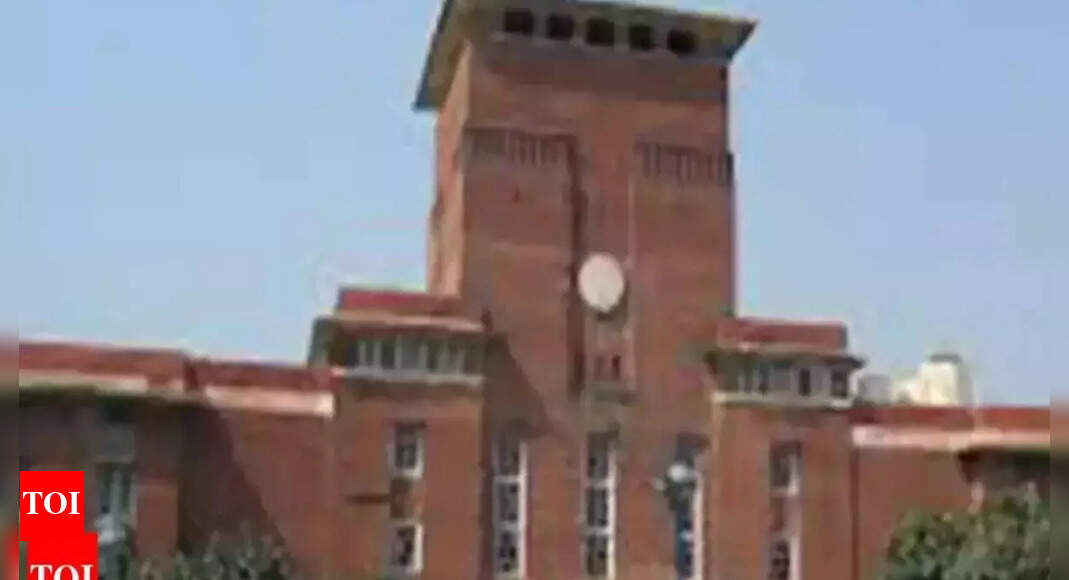 Physical education, music among the courses of the University of Delhi | Delhi News
NEW DELHI: This academic session, the colleges of the University of Delhi will be adding new courses. Classes include physical education as a discipline of the bachelor's degree program at three colleges – Jesus and Mary College, Bhagini Nivedita College, and Motilal Nehru College.
Hansraj College can also start an Honors Bachelor of Music program.
The standing committee on new courses, chaired by the vice-chancellor, approved the proposals on April 5. Following the inspection, colleges are allowed to start new courses. This will now be submitted to the Academic Council meeting to be held on August 23.
Physical education is launched as a discipline for the first time. Otherwise, DU only offered it as a subject at the Indira Gandhi Institute of Physical Education and Sports Sciences.
The committee recommended that the college could be designated to start physical education as a discipline with a maximum of 30 students from the 2021-2022 academic sessions.
In all cases, colleges must obtain approval of funds for these courses from the funding body.
Deshbandhu has been authorized to start Philosophy (H) and Ramanujan College is authorized to start History (H) and BSc (H) in Operations Research. Three other colleges, Dyal Singh College (E), Shyam Lal and Janki Devi Memorial College, will begin a BSc (H) in Operations Research.